About us
Sunset Beach Bungalow
is a relaxed, peaceful place located at Luboa Bay, north beach of Koh Pu, also known as Koh Jum.
The resort is family owned and offers a very friendly atmosphere and privacy.
Bungalows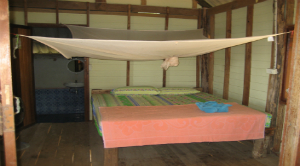 Sunset Beach offers 9 simple huts in different styles and different sizes, from beachfront to shady places in the back. Every hut contains a double-bed with moskitonet and has it´s own toilet and shower. The range of prices is 300 - 1000 Baht, depending on the size.
Restaurant / Bar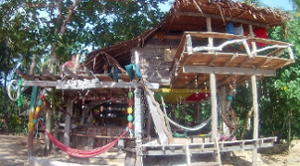 Delicious thai-food like Phad Thai and Currys, as well as a couple of western-style-food like sandwiches or french fries are served in the restaurant. Cold beer, cocktails and other drinks are also served at the lovley decorated "No Have" - bar, directly beachfronted.
Activities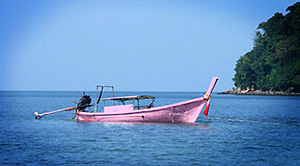 Additional services are 1 - 2 day longtailboat-trips around Jum island and to Bamboo- or Phi Phi Island, traditional thai massage and laundry service. There is also a sauna that can be used.